This post is sponsored by 
Hass Avocado Board
 as a part of the Mom it Forward Blogger Network. All opinions are mine own.#LoveOneToday #ad
Now that it is two months after I have had my baby, I am trying to focus on eating healthier.  I usually try to eat somewhat healthy, even though I do indulge every once in a while.  However, when I was pregnant, I kind of ditched any healthy eating and did not really eat healthy at all.  Now while there is some baby weight that I need to lose, my focus is on eating healthy, but especially on making sure that I am getting enough vitamins and nutrients.  One fruit that helps me eat healthy while helping me get a lot of nutrients and vitamins are Hass Avocados.  Not only do Hass Avocados taste great, they are full of healthy fats and nutrients.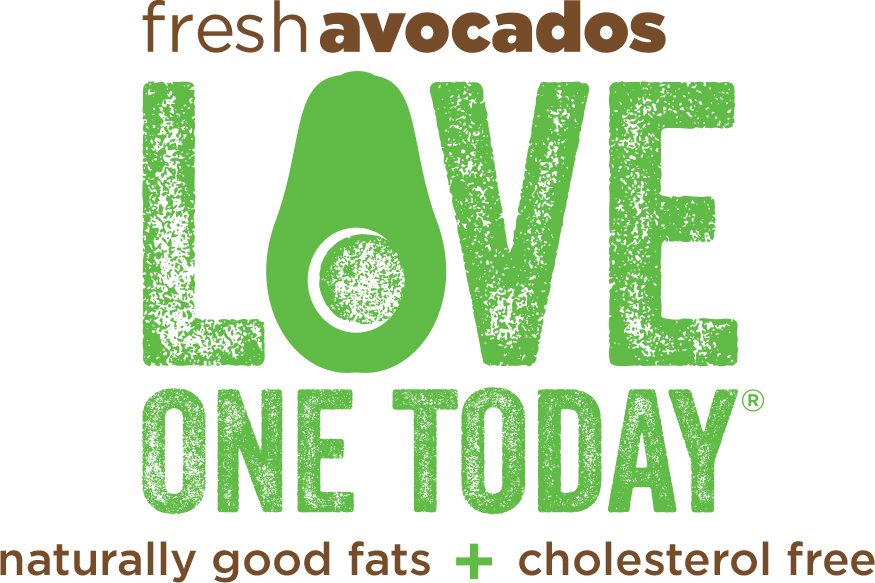 The Love One Today campaign encourages people to love Hass Avocados and the health benefits that they provide, that they have naturally good fats and that they are cholesterol free.  Avocados contain
good fats
, which are an important part of a healthy diet.  Fresh avocados are also
cholesterol
and sodium free.  Avocados are also dense in nutrients, one-fifth of a medium sized avocado is 50 calories and contains nearly 20 vitamins, minerals, and nutrients.  Due to all the nutrients and healthy fats, avocados are the perfect first food for a baby.  The first food that we fed my older son was avocado and we plan on doing the same thing with my newborn once he starts eating.  Below is a great video from
Love One Today
that talks about the health benefits of Hass Avocados.  Make sure that you watch it to pick up some great facts.
Since I am trying to eat a little healthier and get a lot of vitamins and nutrients, I have been trying to incorporate avocados into our meals and snacks.  My son loves tacos and we usually try to have taco night once a week.  I decided to make our tacos into a salad to make it a little healthier. The salad contains chicken and avocado along with other taco ingredients.  I then made an avocado ranch dressing using fat-free ranch dressing, mashed up avocado, lime juice, and cilantro.
This Chicken Taco Salad with Avocado Ranch Dressing tasted fantastic. I loved that we were eating tacos in a healthier form and the Hass Avocados tasted great in both the salad and in the dressing.  This salad is also easy to make and makes a great weeknight meal. I like spinach so we used a bag of lettuce and spinach combo, but feel free to use just lettuce. My son doesn't usually like salad and we were able to get him to eat it because it included taco chips and was similar to a taco.
The dressing was also really easy to make and went great with the taco salad.  The dressing could be used on any salad though.  I loved the creaminess of the avocados combined with the ranch dressing, lime juice, and cilantro.  It all went great together and was the perfect compliment to a taco salad.  This is a great substitute to our taco night and we can't wait to make the salad again!
Chicken Taco Salad with Avocado Ranch Dressing
Ingredients
1 bag lettuce/spinach or 1 head lettuce chopped
2 boneless skinless chicken breasts, cubed
2 tablespoons taco seasoning
3/4 cup tomato, chopped
1 1/2 Hass Avocados, chopped
1/2 cup shredded Mexican blend cheese
Yellow corn chips, slightly crushed
1 tablespoon fresh cilantro

Dressing

3/4 cup fat-free ranch dressing
1/2 Hass Avocado, mashed
1 tablespoon lime juice (juice of 1/2 medium sized lime)
1/2 tablespoon fresh cilantro
Instructions
In a medium sized skillet cook the chicken over medium heat.  Add in the taco seasoning and stir to make sure that the chicken is covered in the seasoning.
To assemble the salad, pile the lettuce, chicken, tomato, avocado, cheese, yellow corn chips, and cilantro on a big plate.
To make the dressing, combine the ranch dressing, avocado, lime juice, and cilantro together in a small bowl.
Serve the dressing on top of the salad or individually.  Keep refrigerated.
http://whatscookinglove.com/2014/11/chicken-taco-salad-avocado-ranch-dressing/
Check out this video for even more facts about avocados:
I also have a giveaway for you today.  The Hass Avocado Board has graciously agreed to supply one lucky winner with a $50 Visa Gift Card.  
To enter the givewaway use the rafflecopter below.  To enter watch the above video and leave a comment with a fun fact that you learned from watching the video and share the video on social media. 
The  Giveaway will run from now until Wednesday November 19, at midnight EST.  Please make sure to leave a valid email when you enter.  I will notify the winner and need a reply within 48 hours.  The giveaway is open to US residents.