This is a Sponsored post written by me on behalf of Organic Choice. All opinions are 100% mine.
If you read this post about how I was excited about organic gardening this year, I am here to update you on my progress. I wanted to try to grow more vegetables so that we can use them in our meals and add some healthiness to our meals.  Organic planting is planting without using any chemicals so that our food is healthier to eat.  That way I feel better about the food that I am putting in my family's mouth. There are also a lot of environmental benefits to organic farming.  This includes discouraging the environmental exposure to pesticides, which could harm wild plants and animals.  Organic farming also helps to build healthier soil.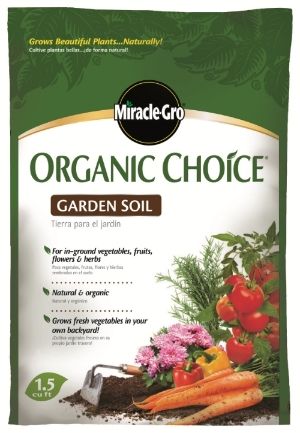 I used Miracle-Gro Organic Choice to help me in my organic gardening. I  really liked their products and the way it helped the plants to grow.   I really liked the way that the kale came out using the organic gardening. I love that it has no chemicals and I can feel good about what I am feeding my family. My kale grew really well and I thought that the Organic Choice product helped my kale to grow well.  Overall I was very pleased and would definitely use Organic Choice again.
Above is the kale I grew in the garden using Miracle-Gro Organic Choice products.  I think the kale turned out great and I am excited to experiment with kale in my cooking.  I decided to pick some of the kale that I was going to use now and let the rest grow for another couple of weeks so that I can use it then.  Let me know if you have any great recipes using kale that I could try.
I decided to grow kale and onions to help me make a kale soup.  However, since my onions are not ready yet, I decided to use my kale to make a delicious and healthy smoothie. I grew a lot of kale so I still plan on making the soup once my onions are done.   I decided to use the kale to make a healthy smoothie.
This Blueberry Strawberry Kale Smoothie is not only healthy it also tastes great.  I liked the idea of using the kale that I grew in a smoothie, but I have issues drinking a smoothie that is green in color.  I used blueberries to help cover up the kale color and to add some great flavor to the smoothie.  I think this is especially important for kids.  My son would probably have not drank a green smoothie, but a blue smoothie is fine with him.  He loved the smoothie and he didn't even know its good for him.
This smoothie was so refreshing and really is a great healthy drink for summer. I really like the idea of making these kale smoothies for breakfast or even for dessert.  I think the fact that I had grown the kale myself also made this smoothie really great.  I hope you try this delicious and healthy smoothie.
Make sure to check out these great Miracle-Gro Learn And Grow tips.