This is a sponsored post written by me on behalf of
Pompeian
.
We are big bread eaters in this house and we also use olive oil a lot in cooking.  One of my favorite things to do with olive oil is to make a dip for bread.    Using olive oil a lot in cooking and dips I believe that the kind of olive oil that you use can make a big difference.  I do not like paying a lot for my olive oil, but I do think that quality is important.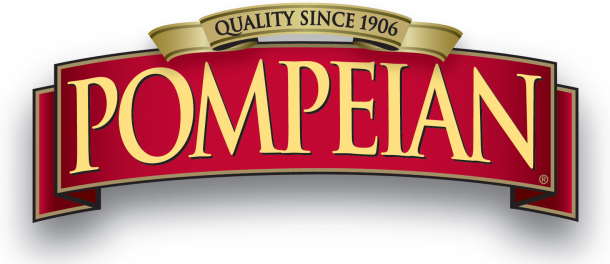 Pompeian, Inc. just announced its newest addition — the Pompeian Varietals Collection, a new collection of premium mono-varietal extra virgin olive oils. The thing I really like about these olive oils is that they celebrate the unique flavor profile of single olive varieties.  The line is comprised of three varieties, including: Arbequina, Picholine, and Koroneiki.   The Pompeian Varietals Collection also enhances education in olive oil. The new line allows consumers to uncover the history behind each bottle. By visiting
http://bit.ly/1mdK8Xt
, you can track the lot number located on the back of the Varietal to discover their bottle's special journey and learn about the unique harvesting process and origin of each olive.
I tried the Pompeian Arbequina Varietal Olive Oil.   Arbequina is a mild-bodied extra virgin olive oil with a round taste of mature fruitiness and a delicate sweetness of almonds, ideal for fish and vegetables.  I really liked the Arbequina extra virgin olive oil and thought it tasted great.  I used it to make an olive oil dip, which tasted great with the Arbequina Olive Oil, but I can't wait to use it in cooking vegetables.  I think it would give great flavors to green beans with almonds, especially since the Arbequina oil has the taste of almond.  I really like that the olive oil was mild flavored, which I think is great for dips and I liked the little bit of sweetness in it.  I think the Arbequina Olive Oil was great and cannot wait to try some of the other kinds.
 I decided to make a Garlic Ranch Olive Oil Dip with the the Pompeian Arbequina Varietal Olive Oil.  I thought this would be a great way to use the olive oil in a way that you could taste all the flavors of the olive oil.  Other olive oil dips use a lot of seasoning, so I decided to try putting one of my favorite seasonings, ranch seasoning in the olive oil dip.  I think the ranch tasted fantastic with the Arbequina olive oil.   I also added some garlic powder to add a nice garlic flavor to the olive oil dip.
This dip was so easy to make and I loved the combination of the Arbequina Olive Oil with the garlic and ranch seasonings.  This goes great with any bread, I used a baguette, and would be great as an appetizer at a party.  I loved how it can be made in just a matter of minutes.  This combination of Arbequina Olive Oil and ranch and garlic seasoning would also taste great cooked over vegetables as well.  I hope you enjoy this delicious Olive Oil Dip.
Garlic Ranch Olive Oil Dip
Ingredients
1/4 cup Pompeian Arbequina Varietal Olive Oil
1 teaspoon ranch dressing mix powder, dry
1/2 teaspoon garlic powder
Bread (for dipping)
Instructions
Mix the Arbequina Olive Oil, the ranch powder, and garlic powder together in a bowl. Use the bread for dipping.
http://whatscookinglove.com/2014/03/garlic-ranch-olive-oil-dip/
Make sure to check out the Tree to Bottle page on the Pompeian website, where you can learn more about the Pompeian Varietals Collection oils:
http://bit.ly/1mdK8Xt
What flavor of the Pompeian Varietal Olive Oil are you excited to try?
 This is a sponsored post written by me on behalf of
Pompeian
.