This month's Crazy Cooking Challenge was Spaghetti.  It had to be spaghetti and had to be red sauce.  The challenge for me is that I am not the biggest fan of traditional spaghetti.  When we cook pasta, its usually penne and I never use spaghetti.  I thought it would be good to find a casserole or something similar using spaghetti.  
I found two different recipes for baked spaghetti on different blogs and decided to combine them.  
Plain Chicken
and
Life as a Lofthouse
, are both blogs that I like to frequent and they both had very similar recipes for Baked Spaghetti with slight variations.  Make sure you check out both of these blogs, they have some great looking food on both sites!
This spaghetti was really good and it was great for a weeknight dinner.  The longest part was the time it spent in the oven.  The best part about this dish was the amount it made.  We had leftovers for 2 other nights for dinner, which means that this one dish made 3 meals!! This could probably even be frozen and heated up for a very quick weeknight meal.
Since I don't like ground beef, I used ground turkey instead.  However, ground beef can be substituted and was used in both original recipes.  This is a great comfort food and with the amount it makes, I will definitely be making this again!
Make sure you go check out the other wonderful spaghetti recipes by the participants of the Crazy Cooking Challenge!
Other Crazy Cooking Challenge recipes:
Baked Spaghetti
(Recipe adapted from Plain Chicken and Life as a Lofthouse)
12 ounces whole wheat spaghetti (can use regular spaghetti)
1 (28 ounce) jar spaghetti sauce
1 lb ground turkey (can substitute ground beef)
2 teaspoons garlic powder
2 teaspoons Italian Seasoning
8 ounces cream cheese
1/2 cup Parmesan cheese
1/2 cup shredded mozzarella cheese
1.  Preheat the oven to 350 degrees.
2.  In a skillet, brown the ground turkey over medium-high heat.  Add 1 teaspoon of both the garlic powder and Italian seasoning to the meat.  Cook the meat until it is cooked through.  Drain the fat and stir in the spaghetti sauce.  Then remove from heat and set aside.
3.  Meanwhile, cook the spaghetti in a large pot of water according to the package directions.  Drain the water and place the hot spaghetti in a large bowl.  Add the cream cheese and 1 teaspoon of both the garlic powder and Italian Seasoning to the spaghetti.  Stir until the cream cheese has melted and the spaghetti is covered.
4.  Spread a small amount of the meat and sauce mixture on the bottom of a 9×13 greased baking dish. Pour the spaghetti over the sauce and spread out evenly.  Pour the rest of the meat and sauce mixture on top of the spaghetti, then sprinkle both cheeses on top.
5.  Bake uncovered for 30 minutes or until hot and bubbly.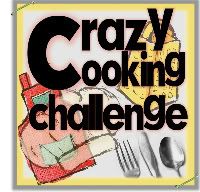 *Alyssa*
Linked to these parties

SPAGHETTI with RED SAUCE – Linky Party Code (March 7, 2012, 9am PST) BLOGGER & SELF-HOSTED WORDPRESS BLOGS FREE WORDPRESS
Powered by Linky Tools
Click here to enter your link and view this Linky Tools list…